Welcome to the home of WHISPURHILL PERSIAN CATS. Like my art they are one of a kind, each and every one of them. I am a new breeder but have owned cats my whole life. Eight years ago I bought my first Persian. He is a neutered male, Chocolate Persian, named Koal. He is such a delight and my best friend, that my mother and I decided to breed Persians. Meaning ME. Ha! Before deciding to become a breeder, I had learned about pedigree long hairs as I owned a pedigree Himalayan which I know no that it is a type of Persian. At present, they seem to be my favorite. My breeding pair are: Bella, a Blue Tip Persian Dam. The Sire, Niko, is a Silver Chinchilla Persian. Both are right about a year old, with DOB: Damn Valentines Day and Sire in June 2014.
The type of kittens that come from their blood line are very cool and I do lots of study each year on them. Number one, I usually get 1-2 Blue Tip Persians. They are a lot like a Himalayan. They are colored like one but their dark parts are blue or what you would say gray. They are mostly a cream color. My Dam is very silky and soft to the touch. Now my Sire, Niko is very complicated and produces some traits in the kittens that are more difficult to identify. Niko as a Silver Chinchilla Persian mixes with Bella's traits and produces the characteristics of Chinchilla along with some of Bella's bloodline of Blue. I get kittens that are so beautiful that are either blue smoke in color or silver mixed with a light cream tip in the mix. Since my breeding pair are new we are seeing some wonderful traits coming out as they grow.
The kind of colors that we produce are as follows so far. Blue Tip, Blue Smoke, Silver Chinchilla, Exotic Blue Smoke Chinchilla and more to come I am sure. As of October litter I noticed that I am going to have a Exotic Blue Chinchilla and 2 Blue Tips with some Chinchilla markings on the tail and legs. They are truly beautiful and as I said before are one of kind Persians from Whispurhill Cattery.
The Three Amigos -- My Adult Cats.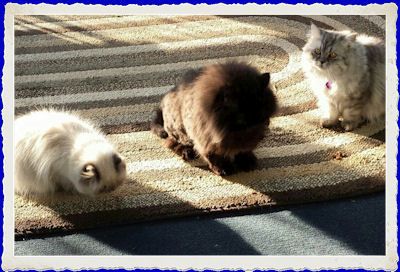 These are my two adult males. Niko-Silver Chinchilla Persian and Koal-Chocolate Persian, setting on their cat house in the very large screened-in sun porch.
This is beautiful Bella-Blue Tip Persian and mother. She is watching her new born, one of her kittens from her first litter.
4 1/2 weeks old Silver Chinchilla Female Kitten and Blue Tip Male.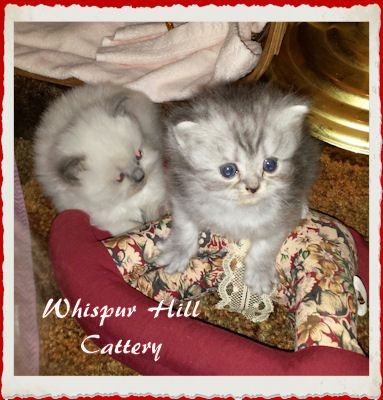 Dad Niko and Momma Bella waiting for the next litter, due in September 2015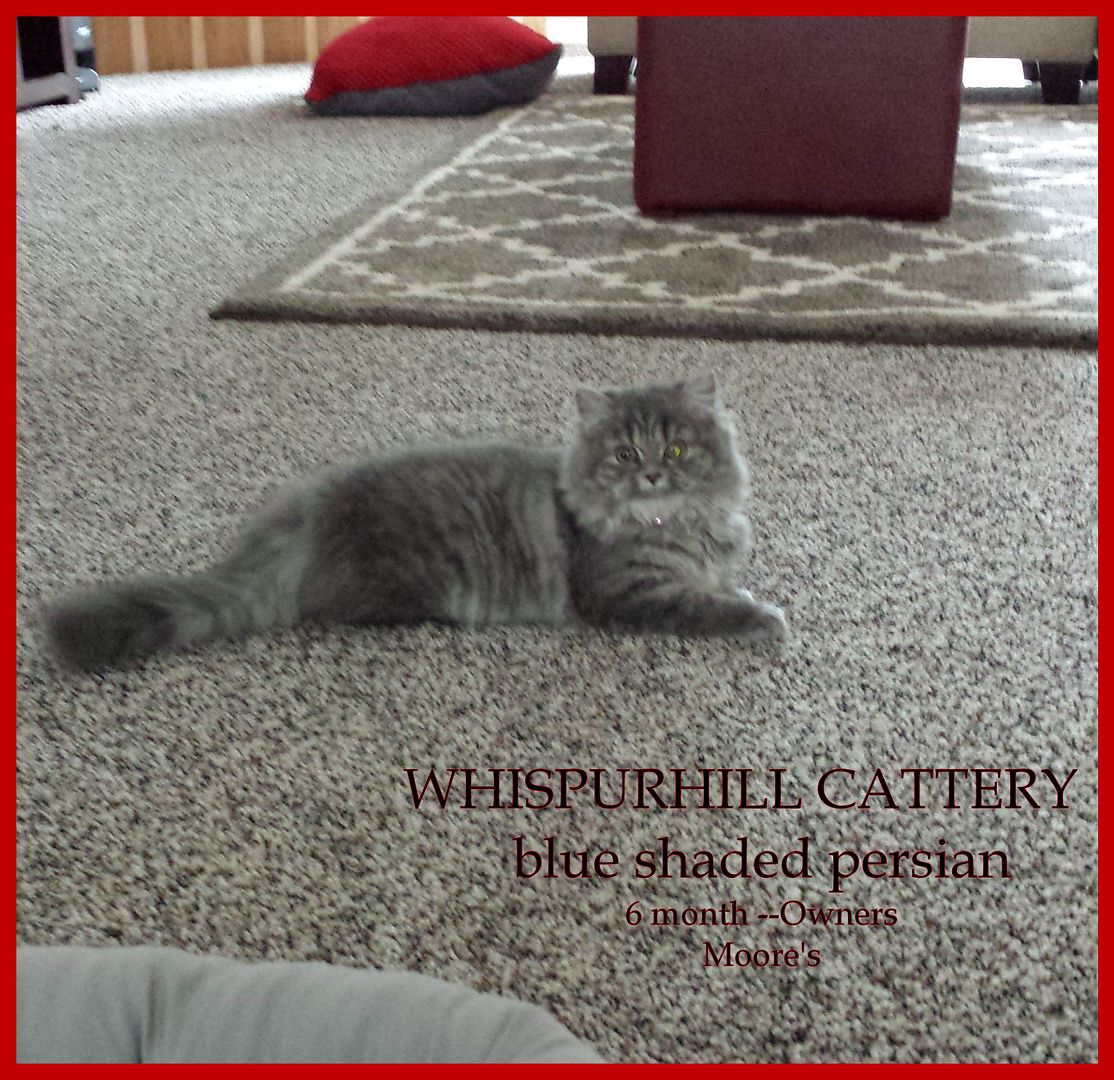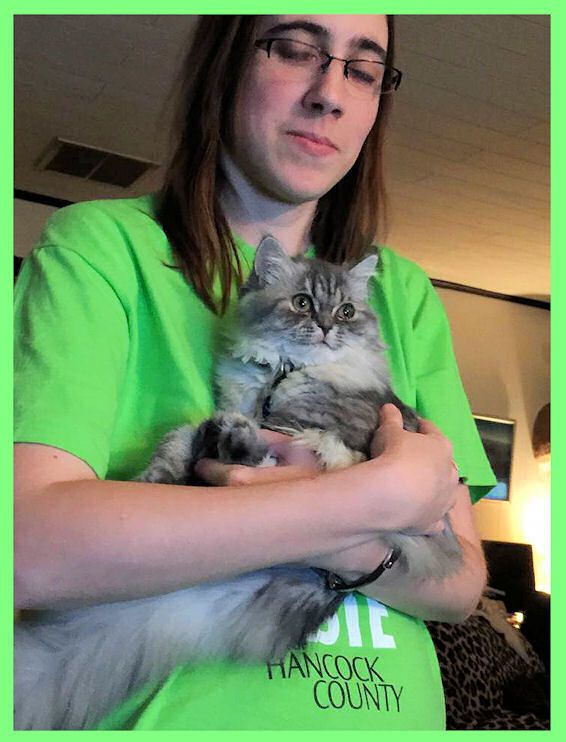 Dollie Chinchilla
Boo : 1st litter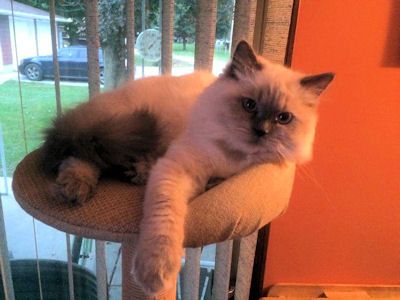 HIDING ! ~ ah, Mommy found me.